When you hear Switzerland, what comes to your mind? High-quality quartz watches? Think again. Army knives? Not quite. The red-cross? Roger Federer? Or tax-free accounts from and to which money can be wired without hassle? Well, you're quite right. The Swiss are famous for all of the previously mentioned points. But our interest in Switzerland today is more concerned with its viability as a tourist travel destination. Switzerland has an abundance of exciting places that you need to visit the next time you're touring Europe. We'll point out some really significant ones here:
The Alps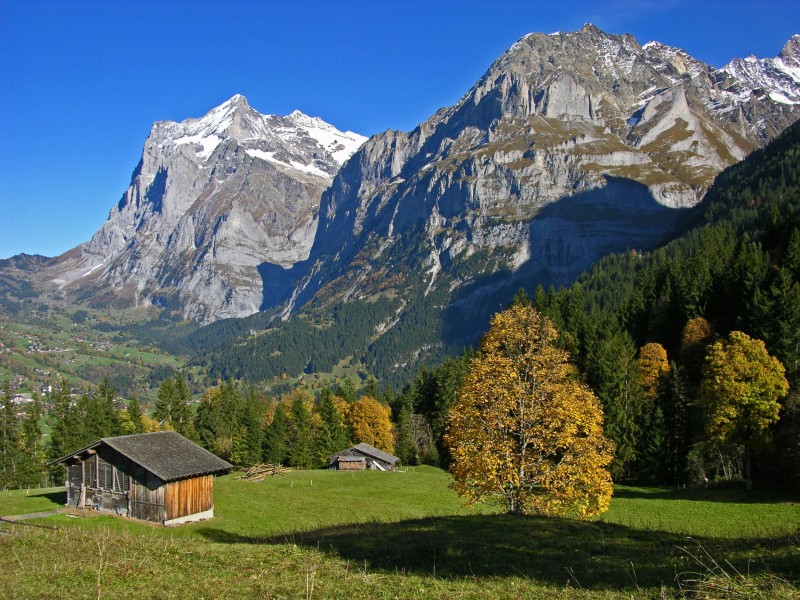 Remember the 2012 movie Summits of my Life? Some of the peaks you saw there are a part of the alps. The Alps are a breathtaking range of mountains that lie in a total of eight countries around Europe. Yes, you read that correctly, eight countries which include France, Switzerland, Italy, Monaco, Liechtenstein, Austria, Germany and Slovenia. They have been described as the highest and most extensive mountain range in Europe. The view of these mountains from Switzerland isn't something that can be described in writing. You just need to get to see it for yourself. Apart from their aesthetic and magnificent appeal. The alps are also historically significant. Adolf Hitler was said to have had a particularly soft spot for the Alps and hoped to retire to that area before the fall of Berlin.
Lake Geneva
A very beautiful landmark with a serene environment surrounding it. Lake Geneva is another natural attraction that you shouldn't miss when visiting Switzerland. Of course, you recognize the name "Geneva conventions". The lake is close to the city of Geneva which plays host to over 150 international organizations including the United Nations. This means you can easily move from experiencing the natural peace of the lake to feeling the vibe of the organizations working for man-made peace.
The Rhine Falls
From alluring mountains to breathtaking waterfalls. Switzerland seems to have it all as far as nature is concerned. The Rhine falls, located between the Schaffhausen and Zurich cantons in the North of Switzerland, close to the Schaffhausen Township. Falling from about 75 feet with a width of 490 ft. The Rhine waterfalls is the perfect spot from which to ponder and contemplate the magnificence of nature.
The Swiss National Park
This park with its visitor center located in Zernez is a highly protected natural reserve. This is due to the absolute beauty it exhibits which has made authorities enact strict rules to prevent any chance of defacement. Not far from this park are the Western Rhaetian Alps. This means you can easily afford a view of the magnificent mountains we mentioned earlier. Note down this location as one of the points of call on your next trip to Europe. You'll be grateful you did
Interlaken
Another picturesque city with a lot of access to the alpine peaks of Eiger, Monch, and Jungfrau. And if you're not into hiking or mountain climbing. There are over 45 mountain railways, cable cars, and chairlifts to ferry you across the terrain.