My love for outdoors and travel had me flying all the way to Guatemala in Central America for my annual vacation. This wasn't just a random pick, as I had been planning on visiting this amazing country for years. There is so much to see and learn, starting from their culture to the historic sites, authentic cuisine and lots of hidden gems.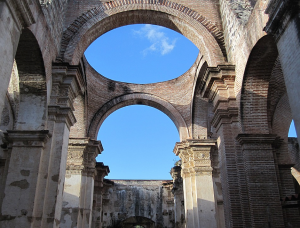 Part of my family lives here, so I had the perfect tour guides. The highlight of my visit is when the refrigerator broke down and I was able to fix it. This gave me the enthusiasm I needed to enjoy my trip, knowing that skills I'd acquired fixing used refrigerators at my store could come in handy. If you are ever in Guatemala, you will fall in love with the rich culture and heritage. Here are the top 5 places you should visit.
Tikal
Start out with this historic site, located in the Peten Jungle of Northern Guatemala. Are you an ancient history enthusiast? You will love exploring the ruins, temples, and pyramids of this ancient Mayan city. Moreover, you also get to learn how the city survived years without any direct source of water. I visited Tikal at sunrise, and I had the chance to enjoy watching as the sun came up over the ruins. Did I also mention that it's recognized by UNESCO as one of the world's heritage sites?
Lake Atitlan
Easily one of the most beautiful lakes in the world, Lake Atitlan is a must see. Atitlan is considered the deepest lake in Central America and sits between three volcanoes. It's surrounded by dozens of Mayan towns otherwise known as pueblos, and we used boats to take us from town to town.
For the best experience, visit the lake during a weekend and spend the night in one of the Mayan towns. You will have an unbelievable view of the stars, as you learn and understand the Mayan culture. Moreover, visit Chichicastenango, a town famous for its Thursday and Sunday market days and buy the textiles, jewelry, and artwork from the natives.
Monterrico
A Guatemalan vacation would not be complete without a visit to the sandy beaches, located at its Pacific coast. This is your chance to relax and enjoy the ocean at sunset on a horseback. If you are lucky, you will also get a chance to visit the mangrove swamps and witness as baby turtles are released from the conservation farms.
Semuc Champey
A natural monument, also known as sacred waters. Getting to the monument might be quite challenging, but it's worth the adventure. Located right in the rainforest at Languin, the Semuc Champey has a natural limestone bridge, which is about 300 meters. You will enjoy swimming in the turquoise pools which are above the bridge, with a river flowing beneath it.
Antigua
This beautiful city is surrounded by volcanoes and gives you an authentic view of the city. There are grand churches and convents sprawled everywhere in the city center, with the streets lined with dozens of ancient colonial buildings. Some of these buildings have already been restored. However, there are still noticeable cracks caused by earthquakes with most being reduced to pure ruins. Antigua allows you to experience Guatemala's culture first hand, as you tour the museums and ruins, and enjoy dining at the tiny restaurants.